THE GENUINE HOME MADE MILK PAINT, SINCE 1974
        Please check our paint chart, for the color you are looking for.
              12 ounce powder - $16.95 bag  (makes one quart)
              Antique Crackle - $24.95
              Extra Bond  $16.95
          Please go to www.milkpaint.com for more information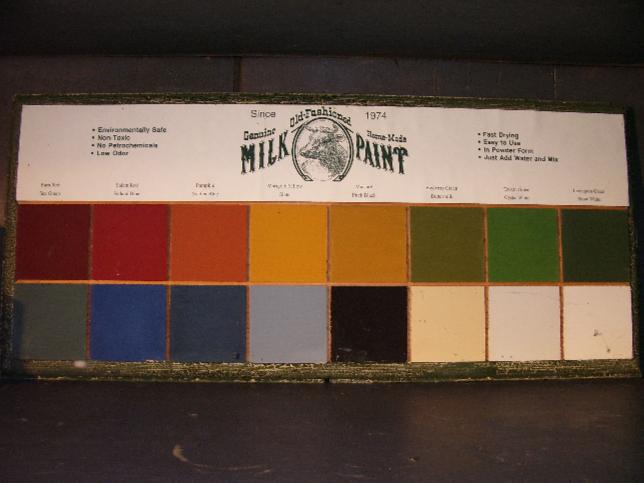 New colors have been added so please check website for updates!! THIS IS THE BEST!!! PAINT YOU CAN BUY, SAFE FOR CHILDREN, PETS, EVERYONE!!!! Since this is in powder form, you use only what you need, the rest stores forever, NO waste, NO fumes, just great, safe buttermilk paint in all the colonial colors. Your can lighten the colors by adding white buttermilk paint to the mixture, as well!!
---